Second Son On the Way For Jenna Elfman!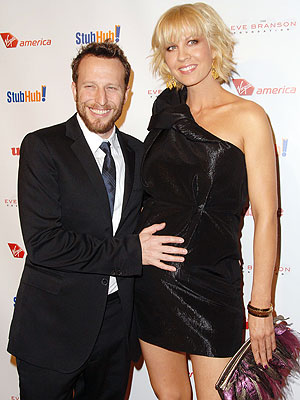 Scott Kirkland/INF
Come March, 2-year-old Story Elias Elfman will be welcoming a baby brother!
Jenna Elfman's rep tells Celebrity Baby Blog that the Accidentally on Purpose star and husband Bodhi Elfman have recently discovered that their baby-on-the-way is a second son!
At left, the happy couple is pictured at Monday evening's Rock the Kasbah event, held at Vibiana in Los Angeles, Calif.
Accidentally on Purpose airs Mondays at 8:30 p.m. on CBS.