Liv Tyler and Milo: Windy Walk!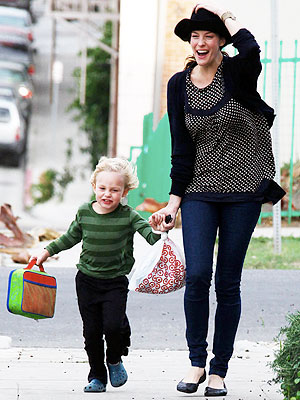 Ramey
Hold on to your hat!
Liv Tyler and son Milo William, 4 ½, battle the wind as they leave school on Tuesday in Los Angeles, Calif.
The pair then headed to Ozzie Dots, where they picked up some Halloween goodies!
Milo is the actress' only child with ex-husband Royston Langdon.
Milo carries Crocodile Creek's Dinosaurs Lunchbox ($16).