The Maguires Hit the Pumpkin Patch!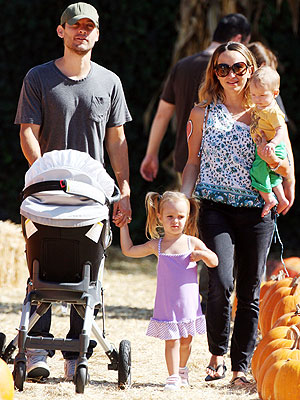 Max Butterworth/Bret Thompsett/Louise Barnsley/Pacific Coast News
It was a family affair for the Maguires on Saturday as they set out for Mr. Bones Pumpkin Patch in West Hollywood, Calif.!
Dad Tobey, mom Jennifer and kids Ruby Sweetheart, 3 next month, and Otis Tobias, 5 months, perused the patch before deciding on a few pumpkins to take home.
Tobey, 34, is currently filming The Details, to be released in 2010, while Jennifer debuted her newest jewelry collection last month.
Tobey pushes the Orbit Infant System in Black ($900).