Poll: What Do You Think of Suri's Heels?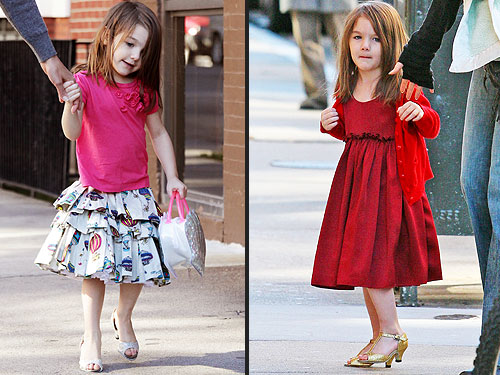 Christopher Peterson/BuzzFoto; Thornton/Mauceri/INF
From pretty party dresses to classic trench coats, Suri Cruise's mini fashion statements constantly amaze us. What little girl wouldn't want her fab age-appropriate wardrobe? So it was quite a shock when we saw the 3 ½-year-old out and about in neutral D'orsay pumps this past September. Toddler heels! Who knew?
We spotted her again Monday in Boston (above right) wearing a new pair of gold T-strap pumps. It's obvious Miss Cruise has a thing for high heels. Although in theory it's super cute, we're just not sure if we're ready for this trend to hit the mini masses.
Take our poll and tell us your thoughts in the comments!