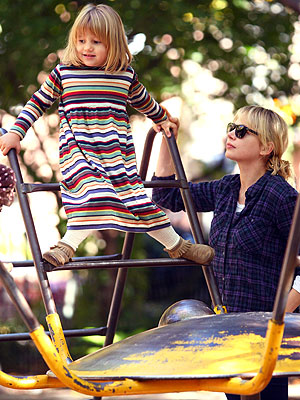 National Photo Group
Michelle Williams keeps a close eye — and a hand! — on daughter Matilda Rose as she plays at the park with pals on Sunday afternoon in Brooklyn, NY.
Matilda, who turns 4 tomorrow, has become aware of the attention photographers pay to the pair, which has increased since the death of dad Heath Ledger, Michelle recently explained to Vogue.
"[I tell her,] 'It's because people really loved your daddy that they want to take your picture, to know you're all right.'"