Boost Your Baby's Brain with SATees!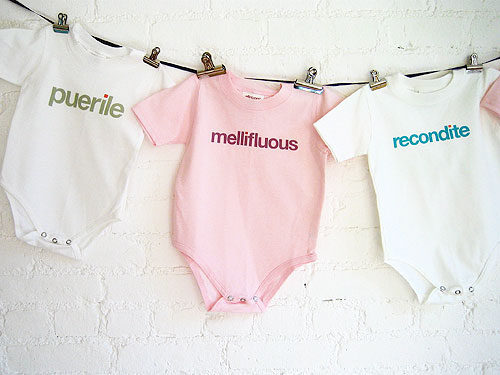 SATees
Everyone wants their baby to be the smartest on the block. Well, here's a fashionable way to get a leg up. SATees — created by graphic designer Debbie Glassman and copywriter Scott Lynch — are a cool collection of onesies, bibs and tees ($20 to $24) that sport complex, test-worthy adjectives that can easily describe your little ones. Loquacious anyone?
Not only will the words boost your kids brains — they'll boost yours too. After a few minutes of perusing their shop, we've already looked up pulchritudinous, edacious and consanguineous. Phew!
Snap these up for your own tots or as gifts for friends. Either way, they're sure to be a big hit!