Jenna Elfman Stands Out in Stripes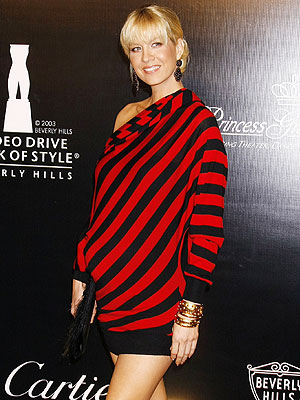 AR/Flynet
Vavoom! Mom-to-be Jenna Elfman goes bold in red and black stripes at the Rodeo Driver Walk of Style Awards Ceremony, held Thursday evening in Beverly Hills, Calif.
Expecting her second child in March, the Accidentally on Purpose star, 38, is feeling great now that the morning sickness has passed.
"I just had no nausea with the first and I've had nausea with this one, but it's gone now which is nice," she told CBB earlier this week. "I have a little more energy. The nausea is gone and I feel like a human being again."
Jenna wears Alexander McQueen's Asymmetric-stripe Sweater Dress ($1655).