Diane Farr and Kids Monkey Around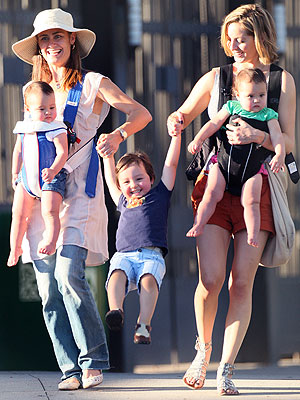 VT/ Splash News Online
Whee! Californication costars Diane Farr and Eva Amurri give Diane's son Beckett Mancuso, 2 ½, a leg up during a trip to the Los Angeles Zoo last Friday.
Joining the group were Beckett's 13 ½-month-old identical twin sisters, Sawyer Lucia and Coco Trinity — this is the first time we've seen the girls!
Beckett, Sawyer and Coco are Diane's children with husband Seung Chung, while Eva is a celebrity baby herself — mom is Susan Sarandon.
Beckett is wearing Morfs Brand Cheeky Monkey Short Sleeve Tee ($34). Read our review of the line here!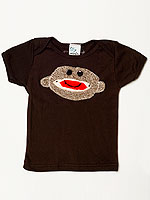 Morfs Brand
CBB Deal: Enter code CBB15 for 15% off at lilswanky.com. Expires November 15th.