Diane Keaton: Dexter Couldn't Be More Different From Mom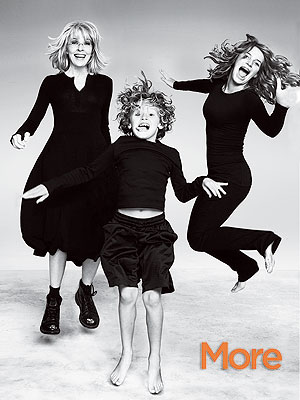 Courtesy More for use on CBB
In the cover story for the November issue of MORE magazine, mom-of-two Diane Keaton talks openly about forgoing a relationship to instead focus on family and career.
"I'm free to do what I want to try to do," she notes. 'I don't have to worry that I'm not living up to some responsibility as a partner to somebody else."
Daughter Dexter, 13, sees things a bit differently however! "It's [all about] boys right now," Diane, 63, shares, asking "Could she be more different from me?"
"She goes to them, talks to them. She makes the dates. It's refreshing, not waiting for someone to pick you. Which seems to be the story of my life regarding men and being an actress."
The interview was conducted at the Plaza Hotel in New York City, which coincidentally is the place Diane was first introduced to her son Duke, 8, during the adoption process. "Isn't it great, that we're here in this historic place that I love?" she asks the interviewer.
Like most moms, Diane admits that downtime is hard to come by. "I don't really relax much," she says.
"I can't go and nap, ever. I'm not interested in relaxing until I hit the sack, and then it's like [crash noise]. I wouldn't know what to do with a week off. Except for one little area, m-e-n, I'm excited, I'm ready to go, sign me up."
Source: More, November issue
— Missy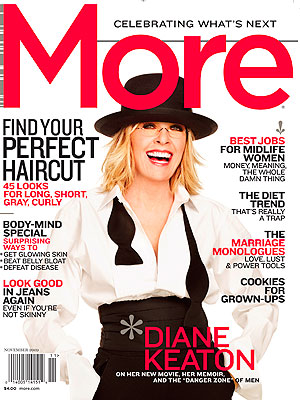 Courtesy More