Caught Caring: Joan Cusack, Cookies for Kids' Cancer and Glad
Pediatric cancer is the leading cause of death by disease for children under the age of 18, killing more kids than asthma, diabetes, cystic fibrosis and AIDS combined. Each day, 36 children will be diagnosed. There has not been a new drug developed specifically for pediatric cancer treatment in nearly 20 years, and survival rates for pediatric cancers continue to lag behind most adult cancers.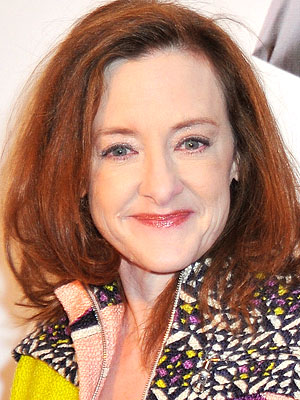 Ron Smits/London Ent/Splash News Online
The numbers alarm the mom in all of us — including Joan Cusack, herself a mom-of-two. To that end, she has partnered with Cookies for Kids' Cancer, a national non-profit organization committed to raising funds for pediatric cancer research.
How they go about accomplishing their goal is straightforward, simple, and something you've probably already done: They bake!
Organize, plan and promote a bake sale for your office or at a high-traffic location in your neighborhood, and don't forget to recruit your friends and co-workers! Then register your sale with Cookies for Kids' Cancer, and when it's over send your profits to their headquarters in New Jersey.
It's an easy, grassroots effort having a direct impact on the fight against pediatric cancer and now that impact can be doubled. During the months of November and December, the Glad Products Company will match all funds raised by Cookies for Kids' Cancer up to $100,000.
What's more, since sellers rely on Glad products to keep their treats fresh and delicious the company has also agreed to provide a free package of GladWare for each registered bake sale.
Cookies for Kids' Cancer does a great job of walking you  through a four-step process for ensuring that your sale will be a success, providing tools like a sample press release, a permission to use location letter, and even a donation jar sign. If you're looking for baking inspiration, peruse their selection of recipes and menu ideas; If you're hopeless in the kitchen but hopeful that organization can make a difference, you can also make a secure monetary donation by clicking here.
Joan — who will take part in the Cookie Stop bake sale in New York City on Nov. 10 — is mom to Dylan John, 12, and Miles, 9, with husband Dick Burke.
— Missy