The Stefani-Rossdales' Farmer's Market Fun
Kingston James McGregor Rossdale, 3, does some heavy lifting under the watchful eye of parents Gavin Rossdale and Gwen Stefani on Sunday in Hollywood, Calif. The family spent the morning at the farmer's market, checking out pumpkins, listening to the street musicians and making balloon animals. Baby Zuma was with them as well, but snoozed in his stroller!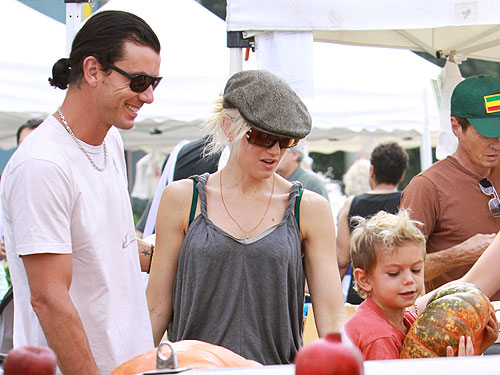 Limelight
Click below for another photo of Kingston and Gwen!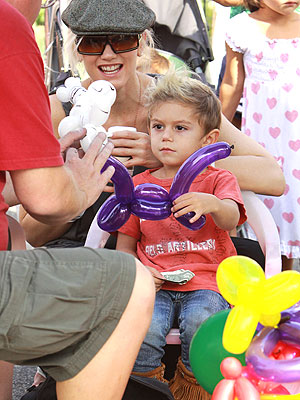 Limelight
Kingston wears Minnetonka's 3-Layer Fringe Boot ($60).