Scott Baio Steals a Smooch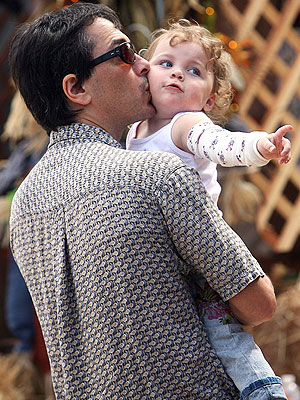 INF
Swak! Scott Baio plants one on daughter Bailey DeLuca, 23 months, but she seems more interested in pointing out the pumpkins at Mr. Bones Pumpkin Patch in West Hollywood, Calif. on Sunday.
The actor, 48, made his pumpkin picks with Bailey, wife Renee, and stepdaughter Kalyn.
Bailey wears BabyLegs in their Jolly Jill style ($12) and a shirt by Baby Butter Clothing.