Anka by Svan Mini Furniture: Stylishly Built for a Lifetime of Play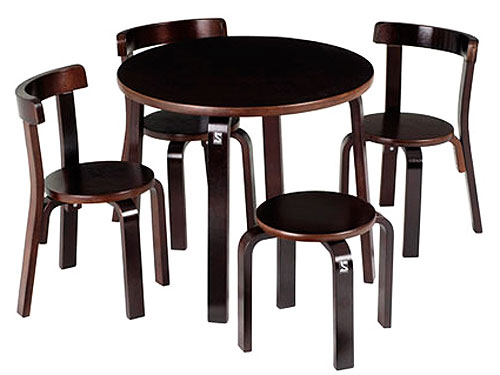 Svan
It's hard to find furniture or toys for that matter that will stand the test of time. But Anka by Svan's Mini Furniture ($199.95-$249.95) is the real deal. Available in three glossy finishes (natural, honey or espresso), the durable Scandinavian set includes a round table, three chairs and a stool.
Easy to clean, you can wipe away anything from washable marker and crayon marks to juice and food, which makes it perfect for both tea parties and art time. The stool is super sturdy so parents can sit comfortably and play along.
Although recommended for ages 2 to 7, my very tall 19-month-old twins enjoyed the set a great deal. It's a great investment for parents who want a toy that will last.
Exclusive for CBB Readers: Use code QUACK for 10% off the Anka by Svan Mini Furniture at AnkaBabyStore.com.
— Sarah