Stefani-Rossdales: The Breakfast Club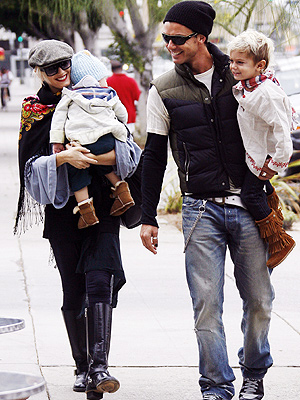 Fame
Reunited and it feels so good!
After spending a few days apart due to work commitments, Gwen Stefani and Gavin Rossdale are all smiles as they take their sons — Kingston James McGregor, 3, and Zuma Nesta Rock, 13 months — out for breakfast Sunday at the La Brea Bakery in Los Angeles.
Kingston wears Minnetonka's 3-Layer Fringe Boot ($60).
Click below for an adorable father-son shot of Gavin and Kingston!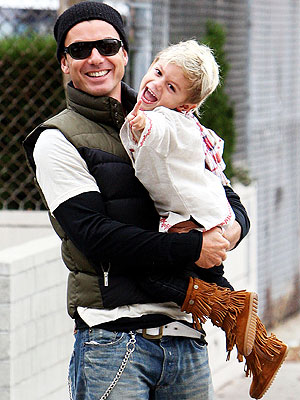 Max Butterworth/Louise Barnsley/Bret Thompsett/Pacific Coast News