Polarn O. Pyret Clothing Really 'PO.P's!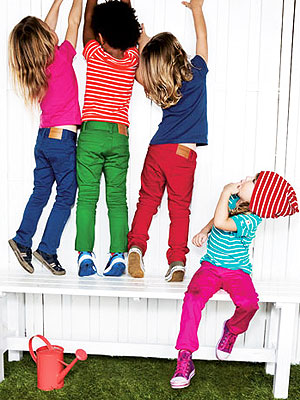 Polarn O. Pyret
Why should the Swedes have all the fun? For more than 30 years, Polarn O. Pyret (PO.P) has made bold and colorful clothing and outerwear for European babies and kids. But now the company has just launched a U.S. site, allowing us Yankees to enjoy the line's adorable striped T-shirts, warm fleeces and more.
Tiger Woods — whose wife Elin is from Sweden — dresses his children in the reasonably-priced brand, as does Oscar-winning mama Marcia Gay Harden. The clothes fit up to 11 years old and the line is eco-friendly (they only use 100 percent organic cotton).
Their underwear, PJs and accessories are also uber-cute and comfy, too. Hey — if it's from the country that brought us IKEA, you know it has to be good.
CBB Deal: From October 15-29, enter code POPBABY at checkout to receive 30% off full-price merchandise — plus free shipping on orders of $100 or more.
— Kate