Jenna Elfman: Undercover Bump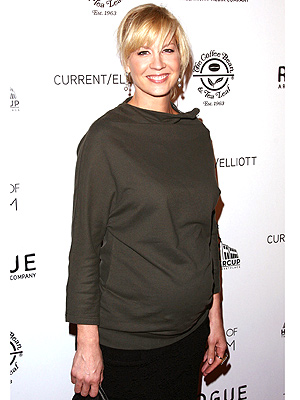 Michael Williams/Startraks
After rocking out in red a few nights before, Jenna Elfman went for a more subdued look for Saturday evening's Art of Elysium Genesis event, held at HD Buttercup in Los Angeles.
Jenna, 38, is due in March with her and husband Bodhi Elfman's second child.
The couple tried to align their new baby's conception with that of her expectant character on Accidentally on Purpose, but it didn't quite work out as planned, the actress jokes.
"Yeah, we had one wonderful evening in June. It was, um, really romantic. So there you go!"
Jenna and Bodhi are also parents to son Story Elias, 2.