Caught Caring: Ben Stiller and Save the Children
For most newborn babies the world is full of limitless possibilities; For millions of children in conflict countries, however, their future at birth appears bleak indeed. There are life-threatening illnesses and diseases to overcome, poverty to contend with, and a general lack of educational opportunities.
With regard to the latter, the international non-profit organization Save the Children in 2005 launched Rewrite the Future which seeks to provide supplies, books and uniforms to those who need it most.
Their efforts are succeeding. Rewrite the Future has thus far assisted ten million children in receiving a better education and has enrolled 1 million children into school — the equivalent of opening two schools every day.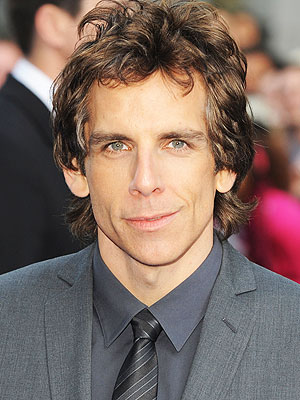 UPI Photo/Landov
Celebrity dad Ben Stiller has signed on to the cause, and recently made his first trip to Africa to witness firsthand how Rewrite the Future is working.
In Karamoja, Uganda Ben visited several different projects funded by the charity and spent time with the schoolchildren who have benefited as a result.
"[The] aim is to integrate [an educational framework] into the fabric of what's going on there, from the inside out…it's about helping people to help themselves," he explains. "It's different from delivering a shipment of grain. It's really about connecting with people." He adds,
"As a person, and seeing what's going on in the world, there's only so much you can take before you go 'I've just got to try to do something,' whether it seems cynical or not."
Another way Ben is trying to help is with Help Me Spread Goodness. The comedy, which Ben is directing, tells the tale of a Nigerian email scam victim who travels to Africa to track down the man who scammed him and who along the way learns about the struggles of those who live there.
Produced by Participant Media — a studio which requires its films to carry a message of social change and awareness — Help Me Spread Goodness is due in theaters in 2011.
The need for greater educational opportunities is particularly acute in conflict countries like Haiti, which Ben has also visited, and the Middle East. To that end, Save the Children has enabled over 60,000 children in Afghanistan to go school for the first time — many of them girls. Noting that education can contribute to economic growth and stability, Save the Children says that every additional year of formal schooling reduces the chance of males becoming involved in conflict by 20%.
"With education, children have the opportunity to break the cycle of war and poverty."
Although global aid to educational initiatives is on the rise, there is much work yet to be done. Over half of the 75 million children out of school — 40 million — still live in countries affected by conflict, Save the Children estimates. To find out how you can help, click here.
Ben and wife Christine Taylor are parents to Ella Olivia, 7 ½, and Quinlin Dempsey, 4.
— Missy