Alessandra Ambrósio: Sidewalk Smooch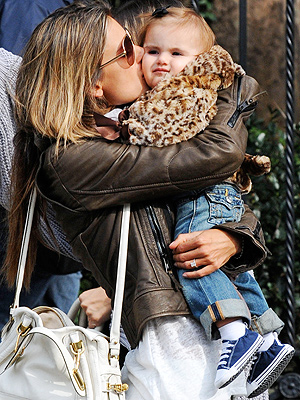 Tom Meinelt/Splash News Online
Anja Louise Mazur is not impressed as mom Alessandra Ambrósio cuddles up for a kiss on Monday in Manhattan.
The Victoria's Secret Angel took her 13-month-old daughter along as she shopped at American Apparel in the West Village.
Anja — who mom says is "the cutest thing in the world, she melts my heart" — is Alessandra's first child with fiancé Jamie Mazur.