Judy Reyes: Mellow Yellow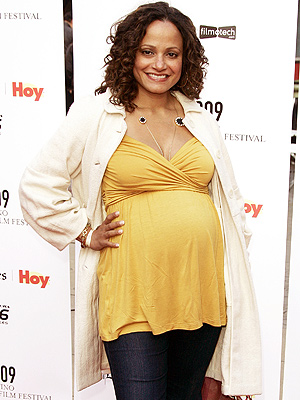 Fame
With a month left to go in her pregnancy, actress Judy Reyes attended the 13th Annual Los Angeles Latino International Film Festival opening night on Sunday in Hollywood, Calif.
The expectant mom, 41, is feeling "wonderful," she tells CBB. "I had a little morning sickness in the first trimester but other than that I'm enjoying it!"
Due in November with a girl, Judy isn't the only Scrubs cast member who's expecting — Sarah Chalke is set to deliver her first child as well.