Actress Melissa Joan Hart, who's currently competing on Dancing With the Stars, along with her husband, Mark Wilkerson, and kids Mason, 3 ½, and Brady, 19 months, partnered with 77kids by American Eagle for the launch of Operation Warm.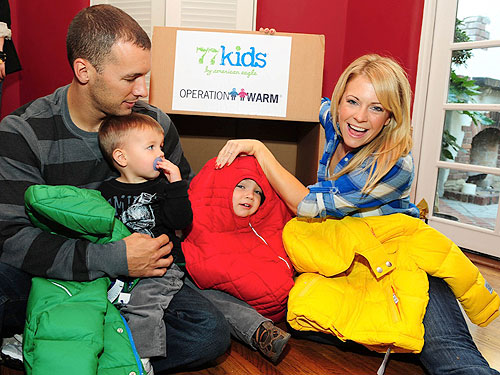 Albert Michaels/Startracks
Operation Warm provides new winter coats to children in need through a variety of donors and community organizations around the country. The partnership with 77kids by american eagle consists of $7 donations for every coat purchased on the 77kids website,  and will continue through tonight at midnight. Following that, consumers are encouraged to make donations to the Operation Warm organization directly through their website.
Both Melissa and Mark were dressed in American Eagle — Melissa wore the Artist Jean paired with a plaid tunic and ballet flats. Both Brady and Mason wore 77kids graphic thermals and corduroy pants, available on 77kids.com.
See three more photos below!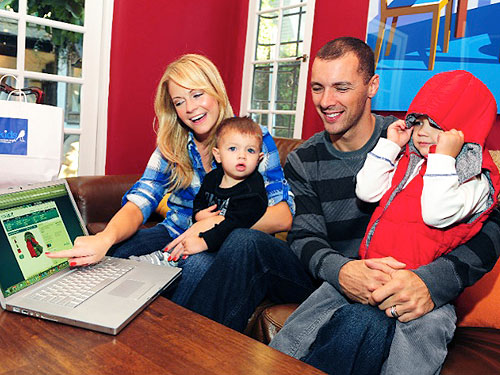 Albert Michaels/Startracks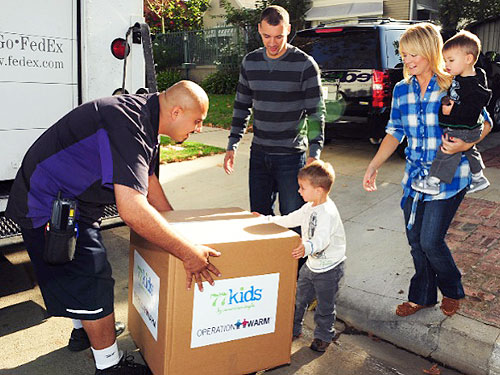 Albert Michaels/Startracks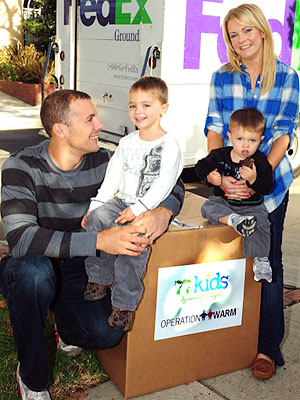 Albert Michaels/Startracks