Jason Priestley and Family Head North of the Border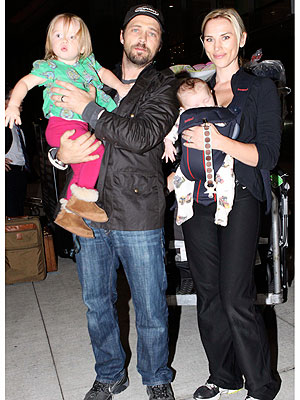 John K / Todd G / Splash News Online
Jason Priestley arrives at Toronto Pearson International Airport in his native Canada on Wednesday, with wife Naomi Lowde-Priestley, their daughter Ava Veronica, 2, and their 3-month-old new baby boy.
The couple are yet to officially confirm their son's name — Dashiell, sources tell CBB — in an apparent continuation of Jason's stance of keeping details of their private life "on the down low" going forward.
Attached to the Baby Bjorn is a Ladybugs and Lullabies Binky Link in Cocoa Chic Blue ($12).
CBB Deal: Receive 20% off your Ladybugs and Lullabies purchase with coupon code CBB20.