Sarah Jessica Parker Steps Out With The Twins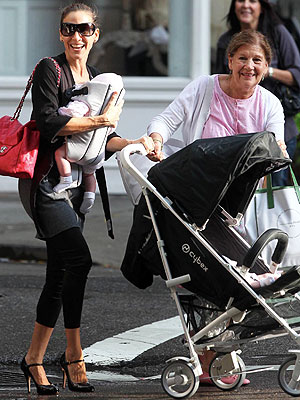 Santiago Baez/Ramey
An ever-fashionable Sarah Jessica Parker steps out in heels, toting a Chanel bag and with a twin strapped to her chest!
The Sex and the City actress and daughters Marion Loretta Elwell and Tabitha Hodge, 3 months, were headed to a baby shower in Gramercy Park in New York City on Saturday.
The second Broderick twin rides in a Cybex Callisto in Slate ($350).