Kingston and Zuma Rossdale Roll With It
No Doubt frontwoman Gwen Stefani keeps the pace as her boys, Kingston James McGregor, 3, and Zuma Nesta Rock, 13 months, get their wheels spinning during a hike through Griffith Park in Los Angeles on Thursday.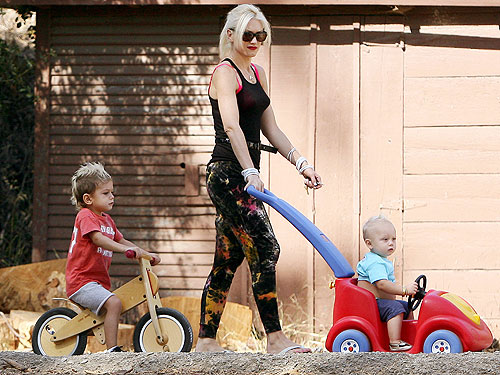 Louise Barnsley/Max Butterworth/ Pacific Coast News
Kingston rides a LIKEaBIKE Mountain ($315) while Zuma drives a Step2 Push Around Buggy in Red ($45).
Click below for Zuma's reaction to all that time outside!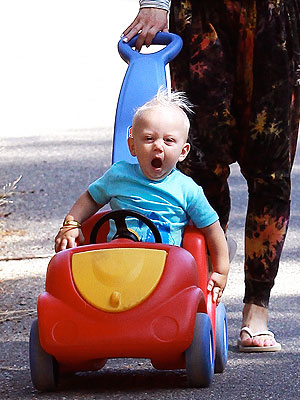 Flynet