Rebecca Gayheart: Lunch Date!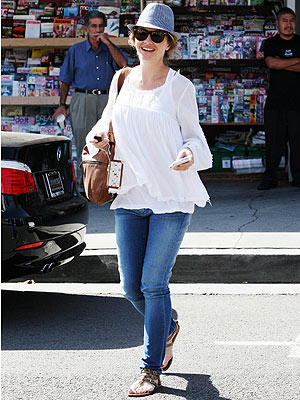 Fame
Caught leaving a lunch date with a pal, Rebecca Gayheart smiled — but kept mum about pregnancy! — while out and about in Los Angeles.
The expectant actress, 38, then headed to Bristol Farms to pick up a few groceries before heading home.
Rebecca and husband Eric Dane expect their new arrival in 2010.