Padma Lakshmi Is Pregnant!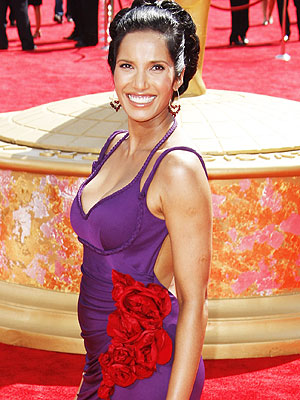 Peter Brooker/Rex
Top Chef host Padma Lakshmi is expecting her first child, her rep confirms.
"Model, author, and Emmy-nominated Padma Lakshmi confirms that she is carrying her first child after years of struggling with endometriosis, a cause for which she has co-founded the Endometriosis Foundation of America," the rep said in a statement to Us Weekly.
"As a result of her condition, this pregnancy has been referred to by her physician as nothing short of a medical miracle, and due to its delicate nature, we ask/implore the press to respect Ms. Lakshmi's privacy at this time."
Regarding her endometriosis, Padma, 39, told PEOPLE, "I'm somebody who never knew I had this condition and always thought that everything was okay. I found out in a very hard, difficult way – and I had to be operated on. Now, I'm fine but it was a very trying ordeal."
The baby's father has not been identified.