Naomi Watts and Her Blond Boys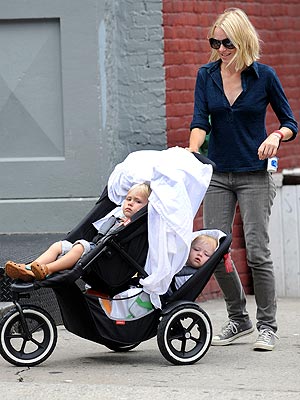 Doug Meszler/Splash News Online
Looks like the Schreiber boys are a little sleepy!
Naomi Watts strolled with Alexander 'Sasha' Pete, 2, and Samuel Kai, 9 months, in the East Village on Sunday.
The actress, 41, was taking her sons to meet up with dad Liev Schreiber.
Naomi is now in Canada at the Toronto Film Festival, promoting her latest movie, Mother and Child, while her boys stay back home in the Big Apple!
Sasha and Kai ride in Phil & Ted's Dash with doubles kit in Black ($649).