Meet Walker Nathaniel Diggs!
Is he a Broadway baby in the making? At only two weeks old, it's too early to tell, but we're happy Taye Diggs and Idina Menzel decided to share a photo of their latest co-production!
Son Walker Nathaniel, who arrived on September 2nd, makes his debut in a family portrait released to the Associated Press Tuesday afternoon. Too cute!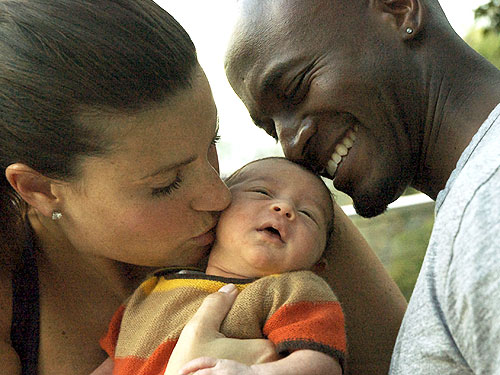 AP/Courtesy of Idina Menzel and Taye Diggs