Gwen and Zuma: Head of the Class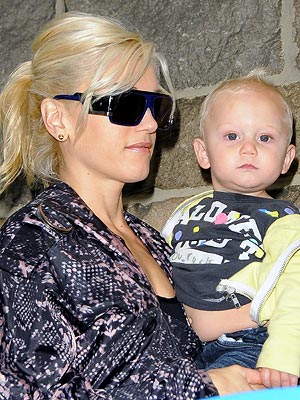 Jackson Lee/Splash News Online
No Doubt frontwoman Gwen Stefani and her sons — Kingston James McGregor, 3 (not pictured), and Zuma Nesta Rock, 1 — stopped by the Children's Museum of Manhattan on Sunday, where they took a drop-in class.
Later in the day, Gwen joined husband Gavin Rossdale out in Queens, where they watched pal Roger Federer's semi-final match against Novak Djokovic.
The couple were back in the stands Monday evening in support of their friend, but Federer lost out to Juan Martín del Potro in the final, breaking his streak of forty consecutive wins at the U.S. Open.