Ellen Pompeo Picks Up Gifts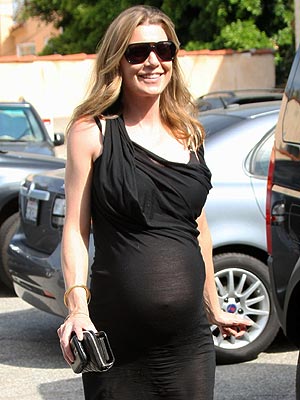 Right/Fame
Ellen Pompeo smiles as she stops by Juvenile Shop to pick up gifts for Grey's Anatomy co-star Katherine Heigl on Friday.
The actress, 39, then spent a few hours at her pal's Los Feliz, Calif. home, where it is believed she met Katherine's newly adopted daughter Naleigh, 9 ½ months.
Ellen expects her own baby girl next month. This will be the first child for the actress and husband Chris Ivery.