Jools and Petal Oliver Are Up and At 'Em!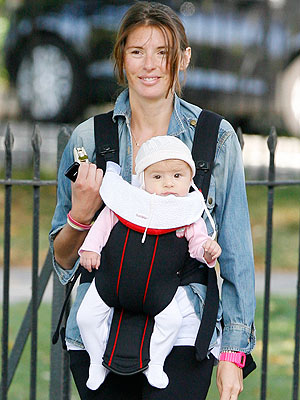 Andy Robinson/Splash News Online
Jools Oliver may still be a little sleepy, but daughter Petal Blossom Rainbow, 5 months, is awake and alert!
The pair were out for a morning stroll around Primrose Hill with a few friends of Jools' on Friday morning in the UK.
Jools and her husband, chef Jamie Oliver, are also parents to Daisy Boo Pamela, 6, and Poppy Honey Rosie, 7.
Click here for Jools' take on her fertility fight.