Tichina Arnold and Alijah Show Their Spirit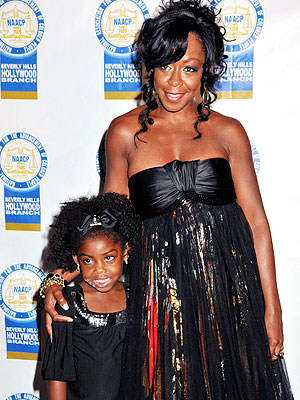 Byron Purvis/AdMedia
Say cheese! Tichina Arnold poses with daughter Alijah Kai, 5, at last Monday's 19th Annual NAACP Theatre Awards.
The event was held at the Directors Guild Of America in Hollywood, Calif.
Tichina, who won the 2009 Spirit Award, sang her acceptance speech! "I sang my speech because I've been doing theater all my life — it felt right," she explained.