Hart-Wilkerson Family Has a 'Taste of Tennis'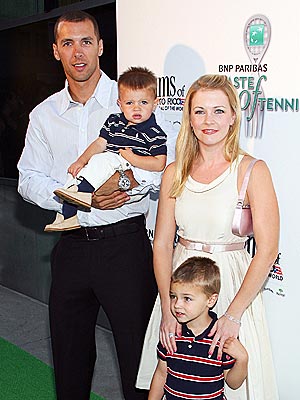 PR Photos
Mason Wilkerson looks ready to fill his belly! Actress Melissa Joan Hart poses with her 3 ½-year-old, as well as husband Mark Wilkerson and their 17-month-old son Brady at the 10th Annual BNP Paribas Taste of Tennis.
The event was held Thursday, August 27th at the W New York Hotel in the Big Apple.
Melissa, 33, is gearing up for her next gig — partnering with Mark Ballas on the new season of Dancing With the Stars!
To keep up with her preparations, follow her on Twitter.
(Also check out this cute video of the boys popping bubble wrap!)