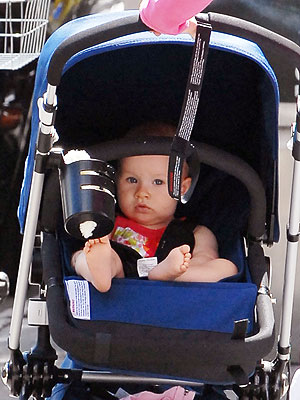 INF
Who's that cutie peeking out from her stroller? It's Ava Rhea Economopoulos, 10 months, out for a walk with mom Caroline Rhea on Monday in New York City.
"It's my favorite thing I've ever done," Caroline said recently about Ava, her daughter with boyfriend Costaki Economopoulos.
"I guess I feel like somebody flipped a switch and the whole world is in Technicolor now," the comedienne, 45, explained. "I'm very sappy about it, but I adore her. I'm so into momminess."
Ava rides in a Bugaboo Cameleon in Blue ($979).
A second photo is below.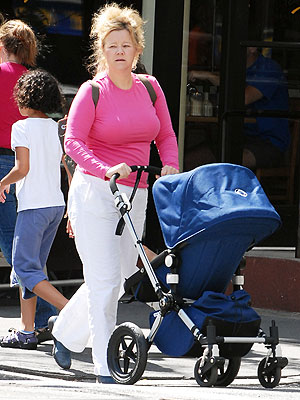 INF