Kellie Martin's Creative Kid's Room
As a child, former ER star Kellie Martin loved acting out in the "big gowns and high heels" that filled her dress-up box. Her daughter Margaret 'Maggie' Heather, 2, however, prefers cooking — and cleaning! — to costumes. "She has a little mop and a little broom. But her favorite thing is the wooden kitchen; I'll start dinner, and she'll 'cook' too," says Kellie, who lives in Los Angeles.
Just outside the playroom (a onetime sunroom "surrounded by trees and sky,") Kellie and her husband, lawyer Keith Christian, 35, planted a garden filled with strawberries, carrots —and pumpkins "that are so big already, I'm scared they'll take over the yard!" But Kellie, 33, loves the room's connection to nature. "It's very joyful," she says. "I want this to be a place where Maggie is inspired."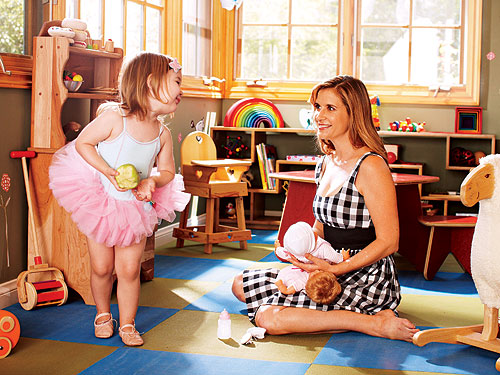 Andrew Southam for PEOPLE for use on CBB
For more celebrity babies, check out the August 31st issue of PEOPLE.
Click below for more playroom pictures.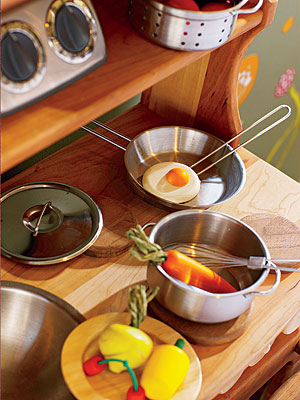 Andrew Southam for PEOPLE for use on CBB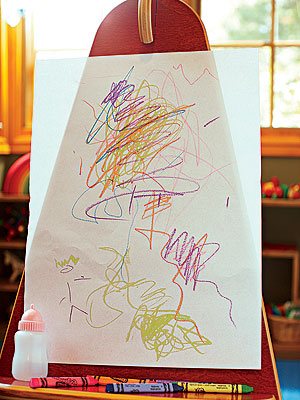 Andrew Southam for PEOPLE for use on CBB