Melissa Joan Hart and Soleil Moon Frye: Celebrity Playdate!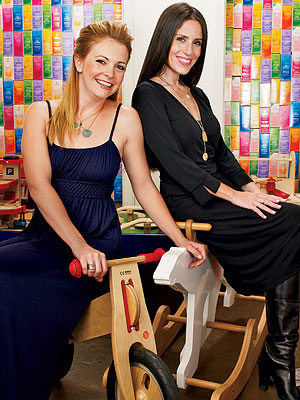 Meredith Jenks for PEOPLE for use on CBB
Former child stars Melissa Joan Hart and Soleil Moon Frye have known each other "pretty much our whole lives — we met when we were 5 or 6, on a movie," says Melissa.
Since then, they've gone from girls "riding our scooters down the street," says Soleil, to teens hanging out in Manhattan. "We'd take long walks and drink lots of coffee."
There was even a time when "we tried to be wild" by hitting up nightclubs, Soleil says, before adding with a laugh, "It's a little different now!"
The reason for the change? Melissa's sons (Mason Walter, 3 ½, and Braydon Hart, 17 months) and Soleil's daughters (Poet Sienna Rose, 4, and Jagger Joseph Blue, 17 months), who get together for L.A. playdates — over organic lollipops! — at either Melissa's candy store SweetHarts or Soleil's children's boutique The Little Seed.
"We're lucky both Poet and Mason have younger siblings," says Soleil, 33. "When they play together with other children, they know to be nice to each other." Uh…sometimes. "There's accidental whacking each other in the head with toys," says Melissa, 33.
Then there's Mason's crush on Poet. "He tries to love on her, but she's like, 'Go away!' " says Melissa. But Soleil predicts the kids will get past their differences: "Jagger and Braydon already like each other. And Poet's falling in love with Mason eventually."
Want to go behind the scenes at their most recent playdate? Check out this exclusive video!
Click below for bonus photos!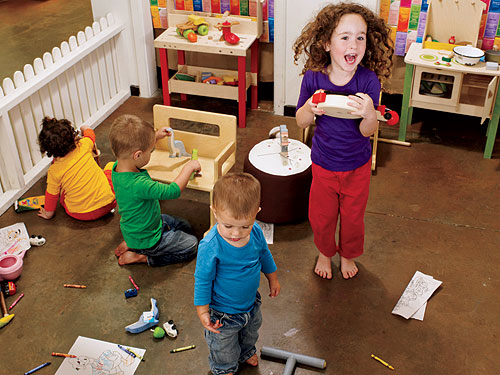 Meredith Jenks for PEOPLE for use on CBB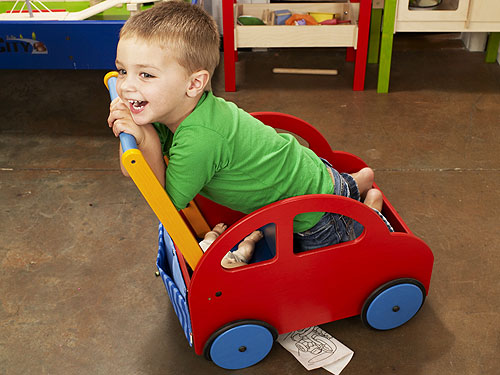 Meredith Jenks for PEOPLE for use on CBB