Henry Driver Flips for Mom Minnie!
Henry Story Driver sees the world from a different angle — upside down! — while playing at the park with mom Minnie Driver on Saturday in Malibu, Calif.
Henry will celebrate his first birthday this coming Saturday. It's hard to believe it's already been a year — read Minnie's account of his delivery here.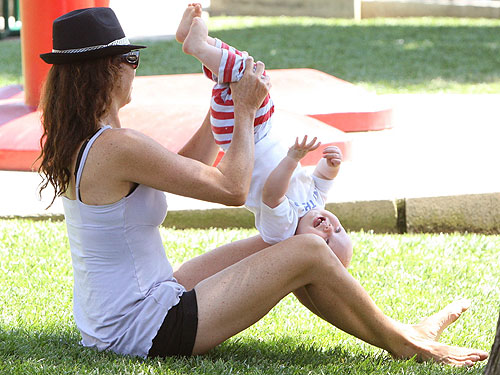 Fame
A second photo of Minnie giving Henry a kiss is below!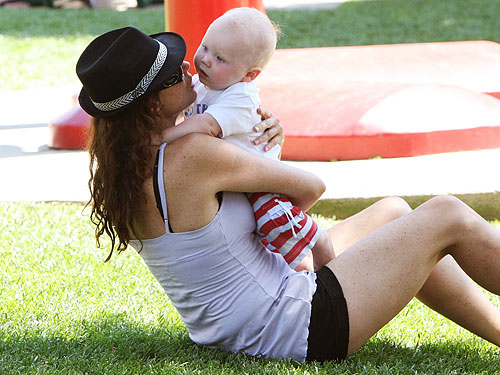 Fame