Ellen Pompeo Checks on Construction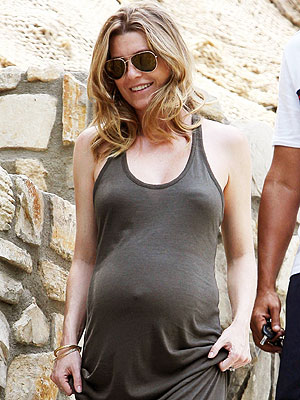 Fame
Ellen Pompeo steps out with a smile as she leaves her property with husband Chris Ivery on Friday in the Hollywood Hills.
The couple were checking on the progress of their new house, which is currently under construction, before heading to lunch at Porta Via.
The following day, Ellen celebrated her baby shower at the Los Feliz home of Grey's Anatomy costar Katherine Heigl.
Ellen, 39, and Chris expect a daughter in October.