Kourtney Kardashian's Sunday Stroll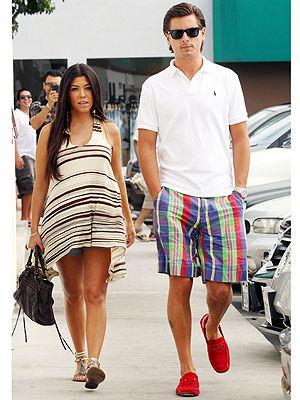 James Breeden/Bret Thompsett/PacificCoastNews
Kourtney Kardashian and boyfriend Scott Disick stepped out in Malibu on Sunday, window-shopping at Planet Blue before buying some shaved ice to share.
The reality star, 30, was just fulfilling a pregnancy craving! "I have more healthy cravings than my normal eating habits, like I crave fruit and cold things like smoothies," she said recently.
Kourtney, star of Kourtney and Khloe Take Miami, is due in December.