Kelly Rutherford and Helena: Quiet on the Set!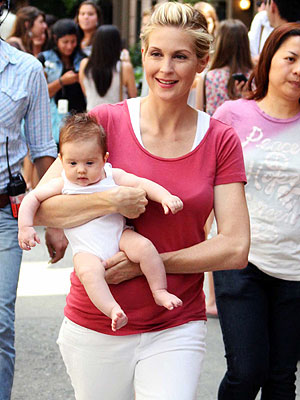 Maggie Wilson/PHOTOlink
Helena Grace is getting so big, so fast! Kelly Rutherford brought her 11-week-old daughter to work with her on Tuesday in the New York City, where Gossip Girl was filming in Gramercy Park.
Kelly, 41, recently said she's found motherhood to be "a little easier" the second time around. "I knew what to expect a little bit," she notes, but adds, "I'm sleep walking, basically."
The actress is also mom to son Hermés Gustaf Daniel, 2 ½.