Ricky Martin Hits the Beach with His Twins
He used to live the "vida loca," but life has slowed down considerably for Ricky Martin since welcoming his fraternal twins, Matteo and Valentino, by gestational surrogate last August.
Sharing personal photos of himself enjoying the sun and surf with the boys on his Web site, Ricky, 37, says that fatherhood "feels amazing."
"I'm so happy! Everything they do, from smiling to crying, feels like a blessing," Ricky says of his 1-year-old twins. "This has been the most spiritual moment in my life."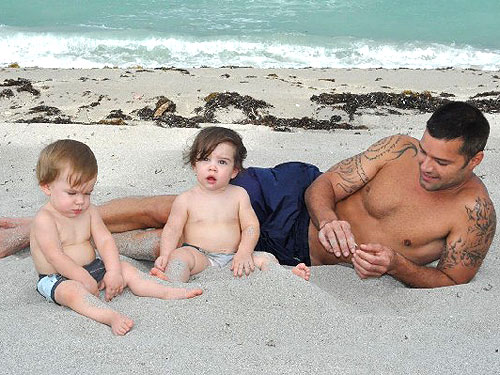 Matteo, Valentino, Ricky — Pablo Alfaro
Many more photos below!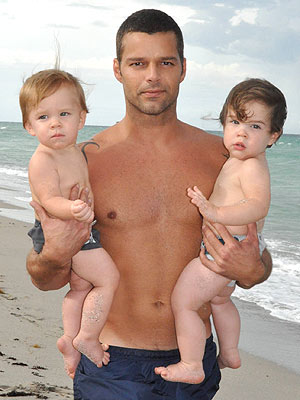 Matteo, Ricky, Valentino — Pablo Alfaro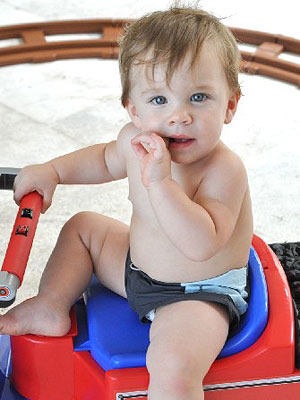 Matteo — Pablo Alfaro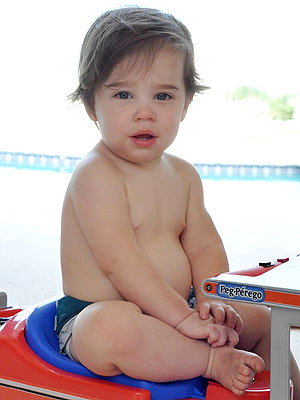 Valentino — Pablo Alfaro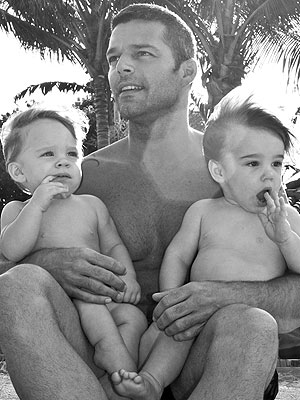 Matteo, Ricky, Valentino — Pablo Alfaro