Belli Skincare: Safe for Mom and Baby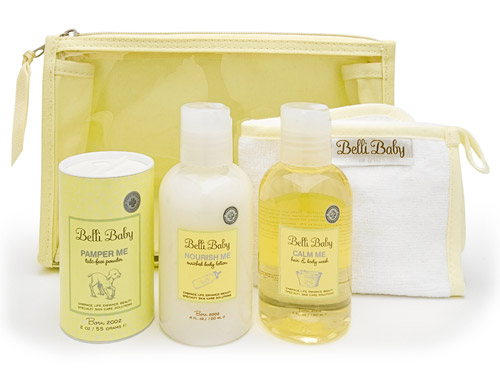 Bundle of Joy
For moms worried about exposing their newborns to chemicals, Belli Skincare has a line of shampoos and lotions considered 100% safe for both babies and their mommies. Their new Bundle of Joy Gift Set ($32) contains travel-size bottles of hair/ body wash and body lotion, talc-free powder and diaper rash cream, all made with the gentlest ingredients, free of artificial dyes, parabens or fragrances.
Dr. Jason Rubin, a family doctor, first created Belli in 2002, together with his wife, Annette, when she was pregnant with their first child. Concerned that Annette might inadvertently absorb harmful chemicals during her pregnancy, Dr. Rubin developed an extensive screening process to avoid ingredients even remotely linked to birth defects.
In addition to the baby line of products, Belli has also introduced a Motherhood Essentials Kit ($39), made up of nursing cream, eye brightening cream, body firming serum and a hand sanitizer for new moms.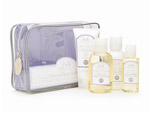 Pregnancy Pampering Collection
The Pregnancy Pampering Collection ($39) caters to moms-to-be with a body wash, body lotion, an exfoliator and a belly oil to prevent stretch marks. The pregnancy line was a fave with Rebecca Romijn while she was expecting her twin girls, Dolly and Charlie. New mom Halle Berry also picked up a variety of products for herself and her daughter, Nahla Aubry.
— Joanne
CBB Deal: Save 15% on online purchases with coupon code BELLIKMR.