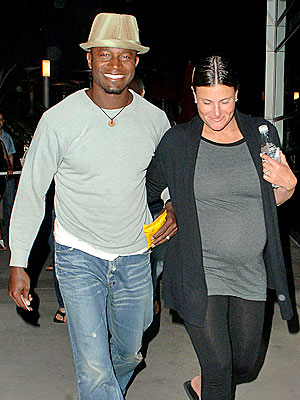 Adrian Varnedoe/Pacific Coast News
It was a Saturday night out on the town for actor Taye Diggs and his wife, Broadway star Idina Menzel — who showed off her growing belly in a fitted tee — this past weekend. The proud papa-to-be lent a helping hand to the expectant mama as they made their way around West Hollywood.
The married couple of six years expect their first child — a boy! — on September 6th.