Sarah Michelle Gellar: Go Fetch!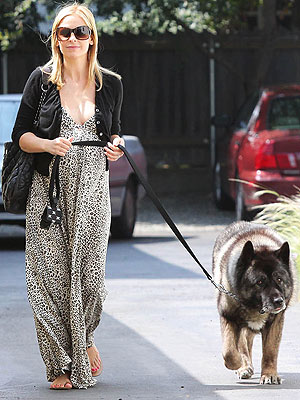 Limelight
Former Buffy star Sarah Michelle Gellar is fetching in a long, flowing dress while accompanying her dog Tyson to a vet appointment in Toluca Lake, Calif. on Thursday.
Puppy will soon have a new playmate, for Sarah Michelle expects a baby this fall with her husband of six years, actor Freddie Prinze Jr.