Gabrielle Reece and Her Tow-Headed Twosome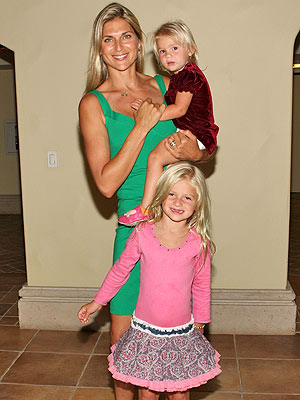 Chelsea Lauren/WireImage
Gabrielle Reece and daughters Brody Jo, 19 months tomorrow, and Reece Viola, 5 ½, show off their sun-kissed locks at the 2nd Annual PacSun Pipeline To A Cure Gala benefiting The Cystic Fibrosis Foundation, at the Hyatt Regency Resort & Spa in Huntington Beach, Calif.
While there was no sign of tension between the girls on this day, Gabrielle recently said that becoming a big sister was a "big transition" for Reece — and that her firstborn needs an occasional reminder of all that she has gained.
The girls are Gabrielle's children with husband Laird Hamilton.