Jessica Alba and Honor: Bargain Hunters!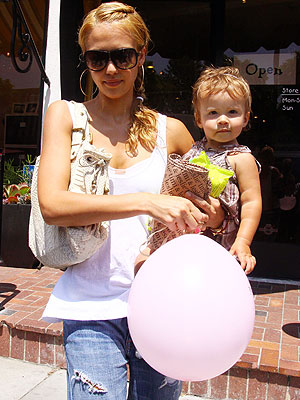 Limelight
Honor Marie Warren, 13 ½ months, and mom Jessica Alba score a balloon (and possibly more!) at Bel Bambini's summer sale on Wednesday in Los Angeles.
Honor is the first child for Jessica and husband Cash Warren, who married in 2008.
See more snaps in their family photo album!
Jessica carries the changing pad from her Timi & Leslie convertible diaper bag.