Halle Berry and Nahla Make a House Call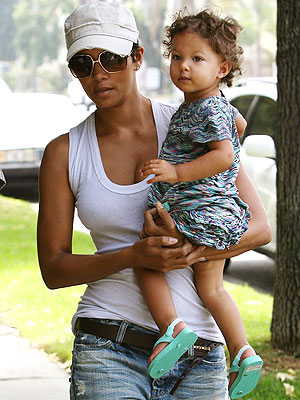 INF
Perched high atop Halle Berry's shoulder, a serene Nahla Ariela Aubry appears to enjoy the view!
The beautiful mother-daughter duo were spotted in Los Angeles on Wednesday en route to visit with a friend.
Nahla, 16 months, is the first child for Halle and partner Gabriel Aubry.
For more of Nahla, take a peek at our gallery of her first year!