Dierks Bentley and Evie: Off the Beaten Path
Hitching a ride is never a good idea, but in this case we'd make an exception!
In a twitpic posted Tuesday and captioned "picked up a hitchhiker in Colorado," country star Dierks Bentley shows off his latest — and greatest! — creation, 9 ½-month-old Evalyn 'Evie' Day.
Baby girl is the first child for Dierks and wife Cassidy Black.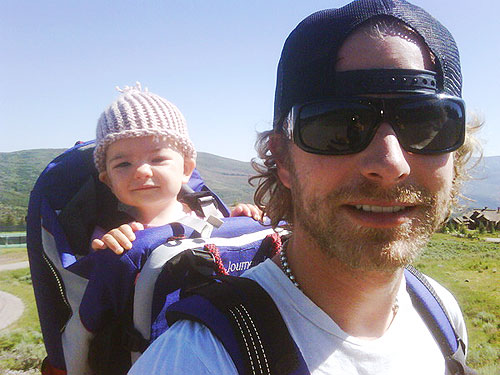 Courtesy Dierks Bentley