Sarah Michelle Gellar: Short and Sweet!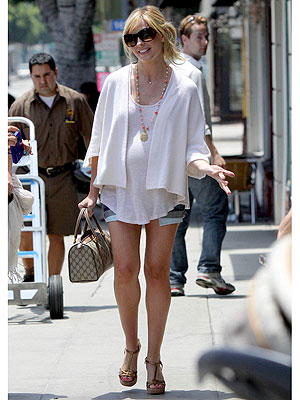 Limelight
Out and about in Santa Monica, Calif., on Friday, Sarah Michelle Gellar didn't let a growing belly stop her from sporting a pair of short shorts (or wedges)!
The expectant actress — who balanced out her look with a flowing cream-colored top — and her gal pal reportedly spent the day shopping. Perhaps they were browsing for baby gear?
Due this fall, baby-on-the-way will be the first for the 32-year-old and her husband of six years, actor Freddie Prinze Jr.