Sarah Michelle Gellar's Workout Warmup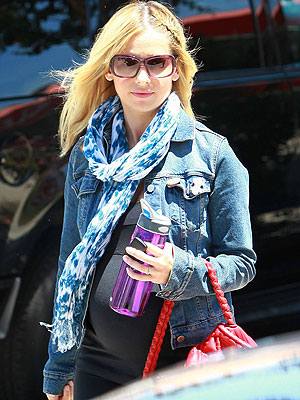 GSI Media
Sporting a jean jacket and scarf, Sarah Michelle Gellar attends a Pilates class in Los Angeles on Thursday.
Afterward, the 32-year-old former Buffy star did some light grocery shopping at Gelsons supermarket before heading home.
Sarah Michelle expects her first child with husband Freddie Prinze Jr. this fall.
Sarah Michelle carries a CamelBak Better Bottle – 24 oz ($14).