Lita Ford Hits the Road With Family in Tow
As rocker Lita Ford crisscrosses the globe in support of her upcoming comeback album Wicked Wonderland, she need not fret about leaving sons James, 12, and Rocco, 8, behind. The family of four — including husband Jim Gillette — has hit the road together, and they are making memories at every turn!
Although "bad food" has become a familiar sight, Lita, 50, notes that at least the cooking wasn't hers! And while airports have also offered their fare share of highs and lows, the former Runaways lead guitarist puts a child-friendly spin on the extended downtime. "Isn't security a blast now?" she asks before adding:
"Then there was the bomb threats in Sweden, but hey, the bomb sniffing dogs were cute!"
Wicked Wonderland is slated for an October release.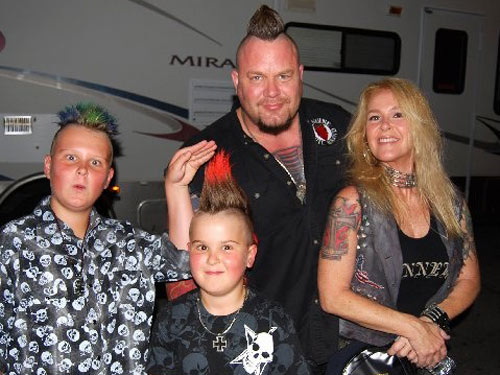 Burnell Caldwell for use on CBB